And we're off! By the time this post publishes, I'll be in the air and on my positioning itinerary to get to my gateway airport for the first flight of the #3Cards3Continents challenge. I will depart the United States today on my first flight of the challenge. Stephen and Greg will follow behind in the next few days and things are bound to be bananas around here for the next week or two as we crisscross across the world and back again. Round and round we'll go and where we'll stop, nobody yet knows (should we tell our co-pilots?).
What is 3 Cards, 3 Continents?
Frequent Miler loves creating fun and competitive team challenges. This year Greg, Nick, and Stephen are competing to book the most amazing 3-continent dream-trip using 3 credit card welcome bonuses.
For those unfamiliar, here's our current challenge in a nutshell: Greg, Stephen, and I have each chosen 3 credit card welcome bonuses and planned the most incredible trip possible to visit at least 3 continents using only the rewards earned with our three welcome bonuses. We also have up to $1,000 in cash to cover the annual fees on the cards we have chosen, all of our flights (including award taxes or cash fares), accommodations, and any type of local transfer / transit. Food and activities are up to each of us to choose and not subject to the budget. Readers will choose the winner in a poll at the end.
All-new this year: we will each have co-pilots helping us out with support and. More on that in a minute…
The absolute best way to follow all of the ensuing shenanigans will be via Instagram. With Carrie's masterful help behind the scenes, we will be posting regularly to our Instagram stories and reels with video and photo updates about where we are, what we're doing, and what surprises we've encountered along the way.
Meet our co-pilots
This year, each of us will have a co-pilot on Instagram who we hope will offer some encouragement / advice and help us to fire up our teams of supporters. Each of these co-pilots are travel hacking experts we have come to know and respect and they are additionally social media masters who have graciously agreed to lend us a hand in helping to reach people who will find our challenge fun and exciting. I am excited to announce who we have enlisted in support of #3C3CTeamGreg, #3C3CTeamStephen, and #3C3CTeamNick. Read about them and check out their channels:
Zach of Monkey miles, #3C3CTeamGreg

Zach is the author of www.monkeymiles.com and can be seen on TikTok and Instagram creating fun, quick, and informative short form content about credit cards + travel.
Zach is the author of www.monkeymiles.com and can be seen on TikTok and Instagram creating fun, quick, and informative short form content about credit cards + travel. If you are not yet following Zach on all of the socials to be sure you catch his latest videos, you should be. Is anyone surprised that the creator of Miles the Monkey is supporting the Frequent Miler?
Angel of PennywiseTraveler, #3C3CTeamStephen
She'll be supporting #3C3CTeamStephen and I think that it is very fitting that Stephen, who is likely the most "pennywise" of the Frequent Miler Team, has picked up the support of the Pennywise Traveler herself.
Julia of Geobreeze Travel
Julia Menez is a points strategy coach, speaker, and host of the Geobreeze Travel Podcast and I'm proud to have her co-piloting #3C3CTeamNick. You can find her on Instagram at www.instagram.com/geobreezetravel and check out her aptly-named free webinar: You Don't Need 20 Cards at www.geobreezetravel.com/webinar. You certainly don't need that many — and I'm excited to show what you can do with only three.
Want to win a $20 Starbucks Gift Card? Get on Instagram, already!
Those who followed our 40K to Far Away challenge a few years ago may recall the night I spent sleeping on a concrete slab outside the Honolulu airport or my 22-mile bike ride to nowhere with no food and no water or Greg's broken-down train and bus that literally blew its top or Stephen's packets of tuna. Trust me when I say that these challenges tend to produce some must-see TV and the way to watch what happens next is going to be following us on Instagram. We will absolutely still post quick updates and longer form ones to the blog here and share things to Facebook and get a video uploaded to Youtube here and there, but Instragram stories is where it's at for the day-to-day fun.
I'm so confident that you're going to be glad you decided to follow us on Instagram that I'm putting my money where my mouth is: I'm kicking things off on Instagram by asking readers to guess which airline I'll take for my first International flight. I'm going to give away a $20 Starbucks gift card to the first person to guess my first airline accurately because you're going to need to fuel up to keep up with us as we cross continents and time zones in a race to win your votes. You can only enter on Instagram (comments here won't count for this one as I won't have time to monitor timestamps on both as I prep for departure). Enter once — take your shot at guessing how my trip kicks off and you could walk away with a little extra pep in your step. No, the $20 isn't coming out of my trip budget — don't you try to get all rulesy on me on day one!
You'll hear more about my first destination and activities by weekend's end and in no time and at all, Stephen and Greg will be hitting the road, sky, tracks, oceans, or wherever the wind may take them. I know as much about their trips as you do and I look forward to finding out what they have in store.
On this weekend's podcast, hear top hacks we've learned from past challenges. Also read on for more from this week at Frequent Miler – and if you haven't yet stopped what you're doing to follow us on Instagram, go do that now!

3:00 Giant Mailbag
8:30 3 Cards 3 Continents 3 Updates
20:22 Main Event: Top travel hacks learned from past Frequent Miler challenges 20:33: 7.5K miles to Hawaii
25:13 United Excursionist Perk
31:16 Czech Airways from Prague to Seoul
32:14 Hong Kong to London for 12.5K miles
35:00 Free airport tours and hotels
37:50 Trip to New York for $19 per day / cheap airport parking
41:40 Manual bookings through Avianca LifeMiles
Subscribe to our podcast
We publish Frequent Miler on the Air each week in both video form (above) and as an audio podcast. People love listening to the podcast while driving, working-out, etc. Please check it out and subscribe. Our podcast is available on all popular podcast platforms, including Apple Podcasts, Spotify, and many more.
Alternatively, you can listen to the podcast online here.
This week at Frequent Miler
Frequent Miler Live Sunday Sep 11 at 8pm ET. Ask Us Anything!
While we usually do Ask Us Anything Live on the first Wednesday of every month, this time around we'll be live this Sunday, September 11th. We rescheduled in part because of my untimely bout of laryngisits this week, which had destroyed my voice as of Wednesday, but we're also moving it out to Sunday in the hopes that I can join from what will be my second stop on the #3Cards3Continents challenge. Cross your fingers for on-time movement, but if I get derailed it should give Stephen, Greg, Tim, and Carrie something to talk about as they speculate on my next move(s).
What's in Greg's go-everywhere backpack?
Greg hits us with tips about what goes in his go-everywhere backpack. I have begun doing many of the same things: my passport, vaccination card, Priority Pass, international driver's permit, and other things of that nature stay in the same pocket in my bag at all times so that I'm not searching for them when it's time to take a trip. In my opinion, these habits are huge time-savers and a good argument to invest in a good bag that you're going to want to take with you every time.
Some Gaming is good [On Greg's Mind]
Card issuers face the dilemma of trying to make sure that they don't throw out the baby with the bathwater; that is to say that anti-fraud measures need to eliminate bad actors without frustrating good customers. Years ago, we mostly stopped using our Capital One card in my household because it so often got locked for suspected fraud. Thankfully, they eventually resolved that, but finding the sweet spot is a constant challenge. To some extent, that's why our game exists — and we all know that a player's gotta play, so play on.
Squeezing some savings from travel apps
I've been trying to leave no stone unturned in my quest to find the best possible deals for booking my cash nights in the #3Cards3Continents challenge, and this week I looked at where you can squeeze a little savings by using a travel app rather than booking on the desktop or mobile browser. I left a couple of things out of this post that didn't seem widely applicable, but I'll note here to also keep this in mind when booking low-cost airline tickets overseas.
How often do transfer bonuses come around
When Amex's current spate of 12 transfer bonuses hit the scene, I called it unprecedented. A couple of readers wondered whether it was: they seemed to recall a similarly-large list of transfer bonuses from Amex the previous year. Thanks to the fact that we collect and store that information for future reference, Greg was able to correct me and note that Amex also offered 12 transfer bonuses one year to the day prior. But how often can you reasonably expect to see a transfer bonus to your favorite airline partner? Which happen once a year, which happen thrice a year, and which one have we never seen before? See this post for a look at the historical data before you make a speculative transfer.
Amex Airline Fee Reimbursements. What still works?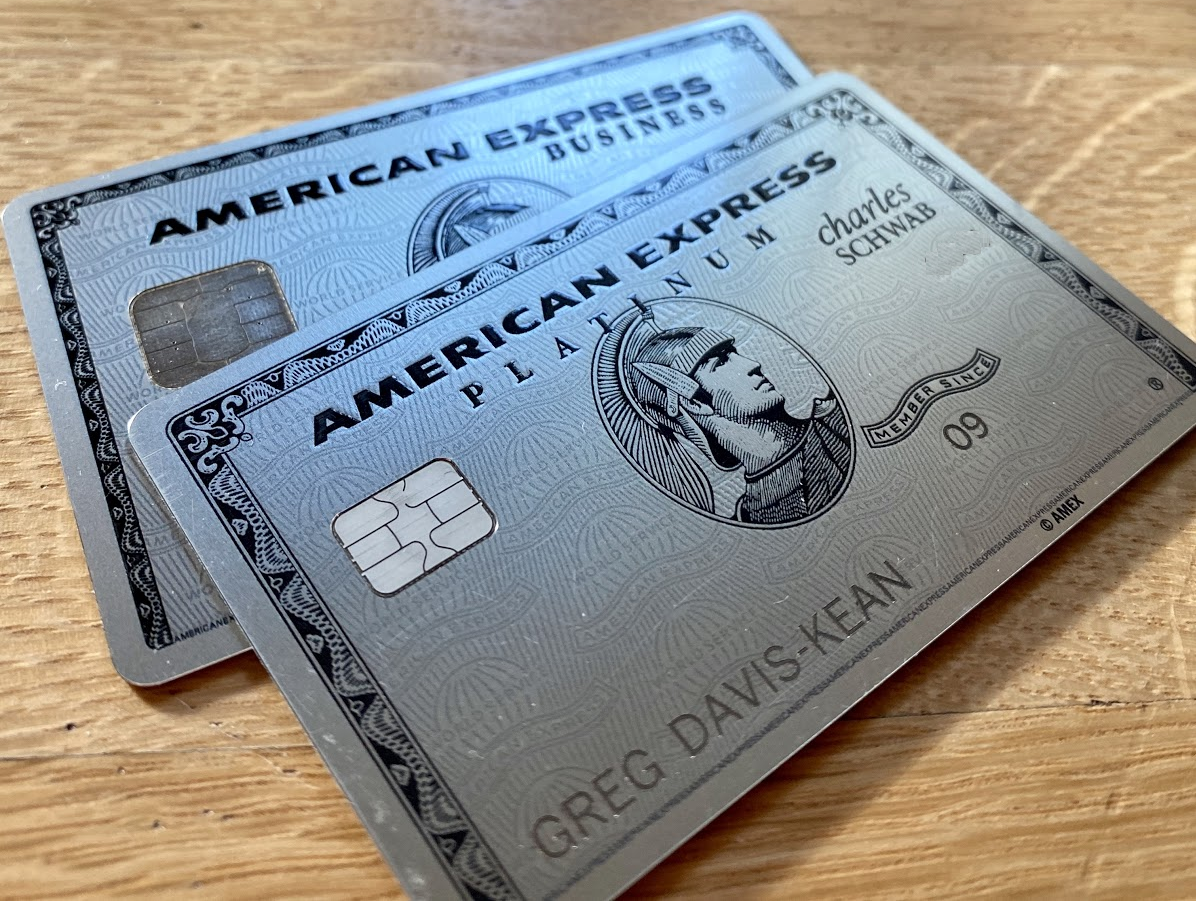 If you have cards with Amex airline fee reimbursements, you might wonder what works to trigger those reimbursements. This post has everything you need to know about what will work to get the credits, both officially and unofficially — and we continue to add data points to it as we receive them. Leave your own data points in the comments.
Holiday Inn Paris Gare De L'Est: Bottom Line Review
I could have sworn that I had stayed in this very Holiday Inn years ago, but Stephen's review has be questioning my recollection because neither the interior nor exterior pictures looked familiar. However, what does look familiar is getting a great deal via IHG. As I take off for my 3 Cards 3 Continents trip, I've already rebooked one of my IHG hotels for an even better deal on points and truthfully, I could have just bought points for (almost) the entire trip and called it a day thanks to the plethora of values to be had in recent times. I'll be at a different IHG property in Paris in a few weeks (after the challenge) to take advantage of one of the many recent IHG deals.
---
That's it for this week at Frequent Miler. Keep an eye on this week's last chance deals and our Instagram story for updates from our 3 Cards, 3 Continents challenge.